Welcome to DENTALEZ Online Learning
This website gives you immediate access to our multimedia training library where you can learn about new techniques, best practices, products and equipment.

Earn interactive CE credit by signing up for DentalEZ Live Webinars. Earn self-study CE credit by viewing the On-Demand Classes. All CE credits are provided by an approved AGD PACE provider.
PREPare for Success: Preparation Pearls for Powerful Restorations!
Presenter: Dr. Chad Duplantis CE Credits: 1 CEU

As clinicians, we have a mental checklist prior to each restoration that must be adhered to for ultimate success. Beyond an appropriate diagnosis, a good preparation is a crucial factor to ensure a restoration with longevity. In this presentation, we will analyze what makes a preparation able to withstand the times and provide that longevity. This CE webinar will focus on indirect restorations. (enter class)

Episode: The Hands, the Handpiece...or a Little of Both?
From Series: DentalEZ Dental Podcast Series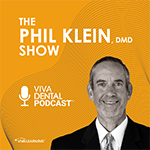 Series: DENTALEZ
CE Credits: 0.25
Guest: Dr. Chad Duplantis
Release Date: 7/5/23
Aeras 500 Elite Handpiece

Enjoy the cutting experience of an electric handpiece with the confidence and safety of air with Aeras 500 Elite by StarDental. The Aeras Elite's embedded RFID technology lets the handpiece speak for itself, so you always know where they are, what they're doing, and when they last visited the autoclave. (enter class)